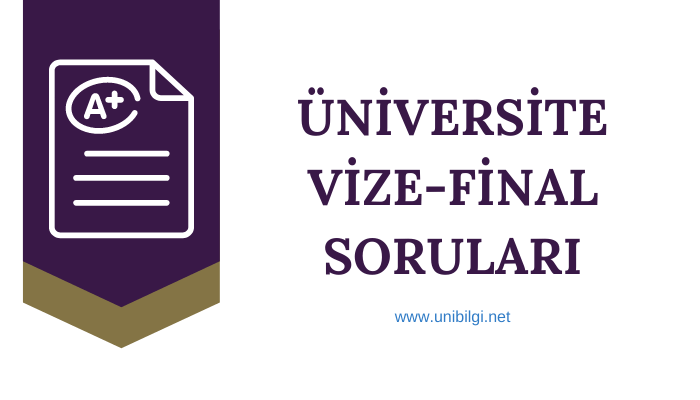 Questions:
1)In the total quality management,who is the ultimate determiner of quality?
a)manager
b)team
c)system
d)customer
the answer is d
2)In the business process management,which does not mean the beginning of the main objectives?
a) service and performance

b) produces alternative solutions
c)the process of the infrastructure of a future desired
d)individual efforts
the answer is d
3)Some common prenciples of business process designing are;
I.Review and analyse
II.Implement
III.Monitor and review
IV.Re-design and plan
V.Identify process
At which of following have principles been listed correctly according to business process
designing?
A.II-IV-I-III-V         B.V-I-II-III-IV       C.V-IV-I-II-III       D.V-I-IV-II-III
Answer is D.
4)At which of following isn`t one of steps in effective reengineering?
A.Identifying all resources and process actors
B.Identifying the inputs and outputs.
C.Changing every party of system
D.Determining which business process need improvement have highest priorty.
Answer is C.
QUESTİON 1:
The interaction between information technology and organizations is influenced by
mediating factors. Which of following is not mediating factors?
A) A.Environment

B) B.Culture

C) C.Routines

D) D.Business Process

E) E.Politics(Cevap: C)
QUESTİON 2:
Which is not true feature about core competency?
A) Core competency is an activity for which a firm is a world-class leader

B) Core comepetency relies on knowledge that is gained over many years of
experience
C) Core competency relies on stay abreast external knowledge

D) Core competency may not involve being the world's best package delivery
service
E) Core competency may involve being the best thin-film manufacturer(Cevap: D)
QUESTION 3:
Which are not included in Porter's competitiveness model of the following?
A) Traditional Competitors

B) New Market Entrants

C) Substitue Products and Services

D) Customers

E) Human Resources(Cevap: E)
QUESTION 4:
Which is not one of the information system strategies for dealing with competitive
forces?
A) Low-Cost Leadersip

B) Traditional manufacturing

C) Product Differentiation

D) Market Niche

E) Strengthening Customer and Supplier Intimacy ( Cevap: B)
1.The system that finds the optimal course of action and answer "What if?" questions is called a(n)
________________________?
Decision support system c. Group decision support systems
Dynamic support system d. Expert systems
Management information system
CEVAP:A –DECİSİON SUPPORT SYSTEM
Which of the following is NOT a characteristic of a DSS?
Provides ad hoc reports
Provides day-to-day reports
Uses statistical modeling
Answers what-if questions
Offer users flexibility, adaptability
CEVAP B-PROVİDES DAY TO DAY REPORTS
GDSS are designed to:
A) allow meeting attendees to share their thoughts in real-time with their peers.
B) manage knowledge using a global perspective.
C) enable collaboration among geographically dispersed participants.
D) implement structured methods for organizing and evaluation ideas.
Cevap:D
Which system addresses atypical issues requiring judgment, evaluation, and insight because
there is no agreed-on procedure for arriving at a solution?
Transaction processing system (TPS)
Management information system (MIS)
Atypical Problem Solver (APS)
Decision-support system (DDS)
Executive support system (ESS) CEVAP:E
QUESTİONS
1- What is global business systems obstacles? Explain one of these obstacles.
-There are two type of abstacles ; general and spesific. General obstacles are cultural
paricularism, social expectations,politacal laws and privacy laws. Spesific obstacles are
standarts(electronic data…),ınterhance and telecominications standars, reliability and different data
transfer speed.
2- What is global systems strategy steps ?
-There are four steps global systems strategy. There are define the core business processes,
ıdentify the core systems to coordinate centrally, choose an approach(incrementa,Grand
desing,evolutionary),maket he benefits clear.
3 – Write 4 major challenges posed by international Networks.
–quality of services –security
–cost and tariffs –network management
–Network capacity –regulatory constraints
4- Write 3 major cost componants of offshore software development.
-Contract cost ,Verdor selection cost ,Transition management and knowledge transfer cost
-Domestic human resources cost ,Costs of improving software development processes
QUESTIONS ABOUT KNOWLEDGE MANAGEMENT
Which of the following is not one of the major roles of the chief knowledge officiers?

coordinate work of local professionals and information workers

coordinate work across levels and functions

couple organization to external environment

manage the all of the organization's functions
Answer: D
Which of the followings are the knowledge management systems?

Office Automation Systems (OAS)

Knowledge Work Systems (KWS)
III. Group Collaboration Systems (GCS)
Artificial Intelligence Applications (AI)

I and II

I, II and III

I, II and IV

All of them
Answer: D
Which of the following is not the founders of models of knowledge management?

Bukowitz and Williams

Gamble and Blackwell

Marks and Engel

Botha and his friends
Answer: C
Which of the following is not process of knowledge management?

Organization and evaluation of knowledge manegement

Sharing of knowledge

Creating knowledge

Collection of knowledge
Answer: D